Tarangus releases its first effort in 1/72, the revolutionary Saab J 29 Tunnan!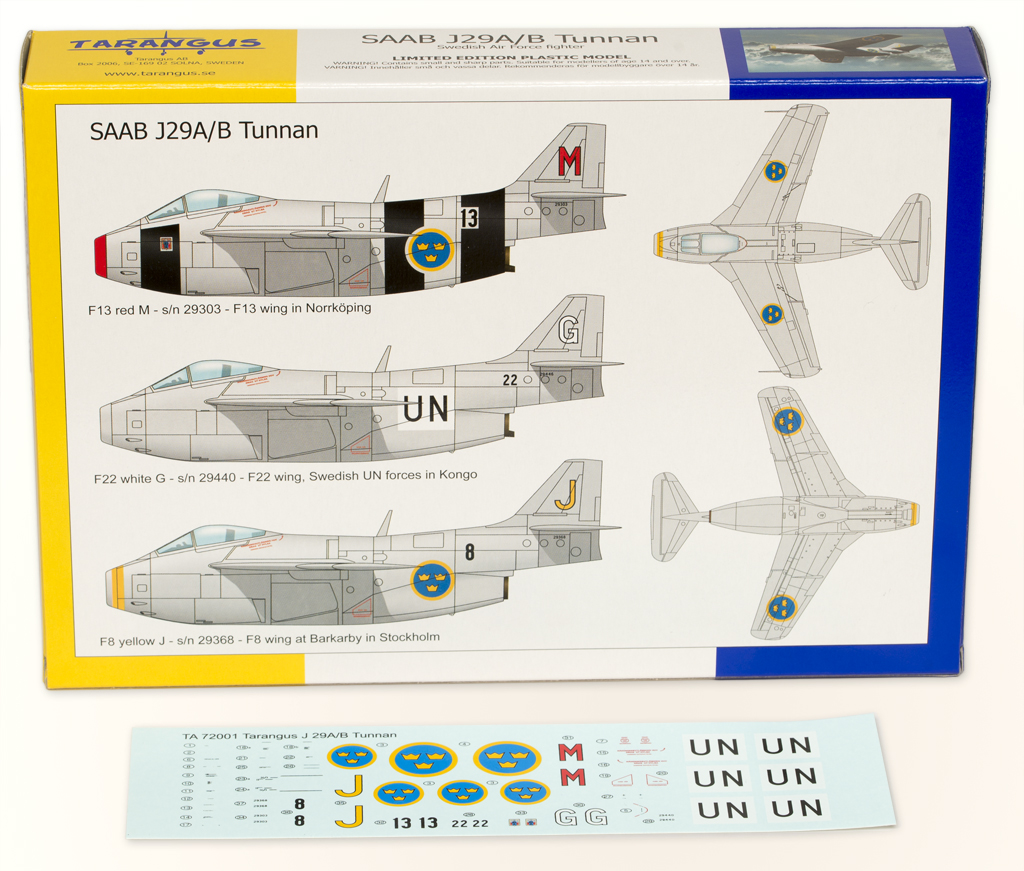 For the first time, the early (and most numerous) versions of the "Flying Barrel" come in a well detailed, high quality kit. The Tunnan served in the defense of Sweden during the 50's and was the first European aircraft to match the F-86 Sabre and the MiG-15. It was also called upon when the United Nations needed aircraft for the conflict in Kongo, where it served with great success.
The Tarangus J 29/AB Tunnan comes with markings for both the Swedish Air Force and the United Nations.
Boxart by Tor Karlsson.